Human Capital
The commitment of our staff allows us to develop the experience and innovation that makes the company a model in the region.
The Investments made in recent years have sought to perfect our industrial facilities, the production processes and the quality control systems to meet the growing demand of our clients.
Teamwork with equal opportunities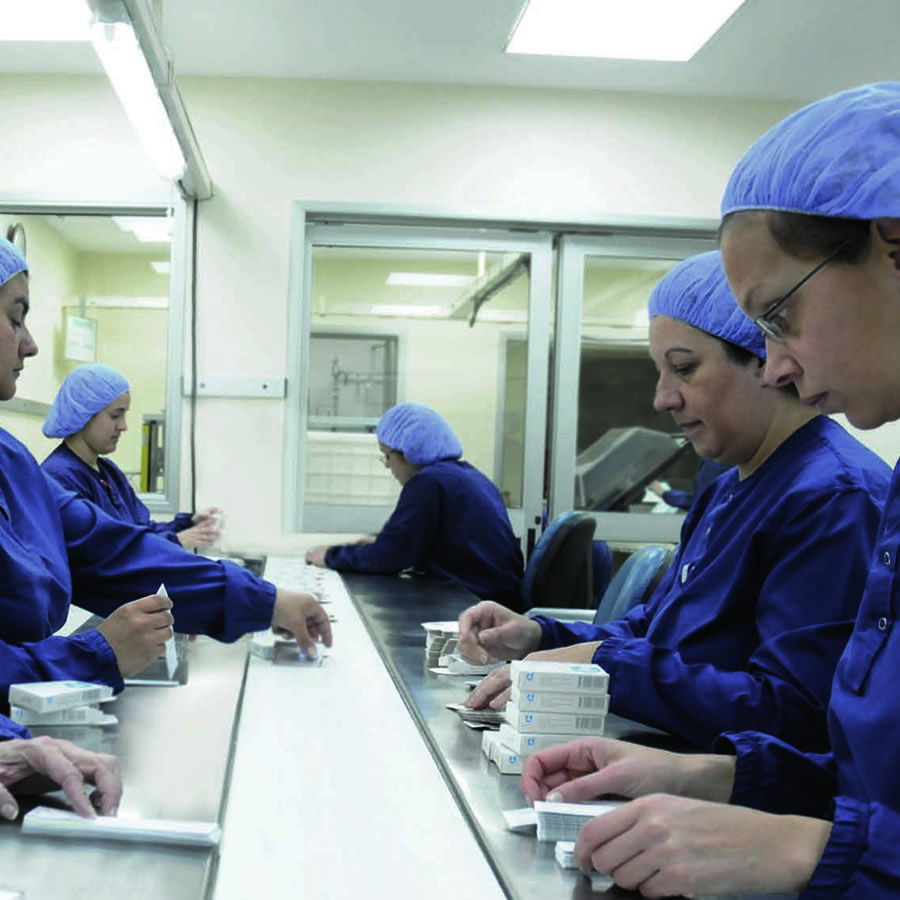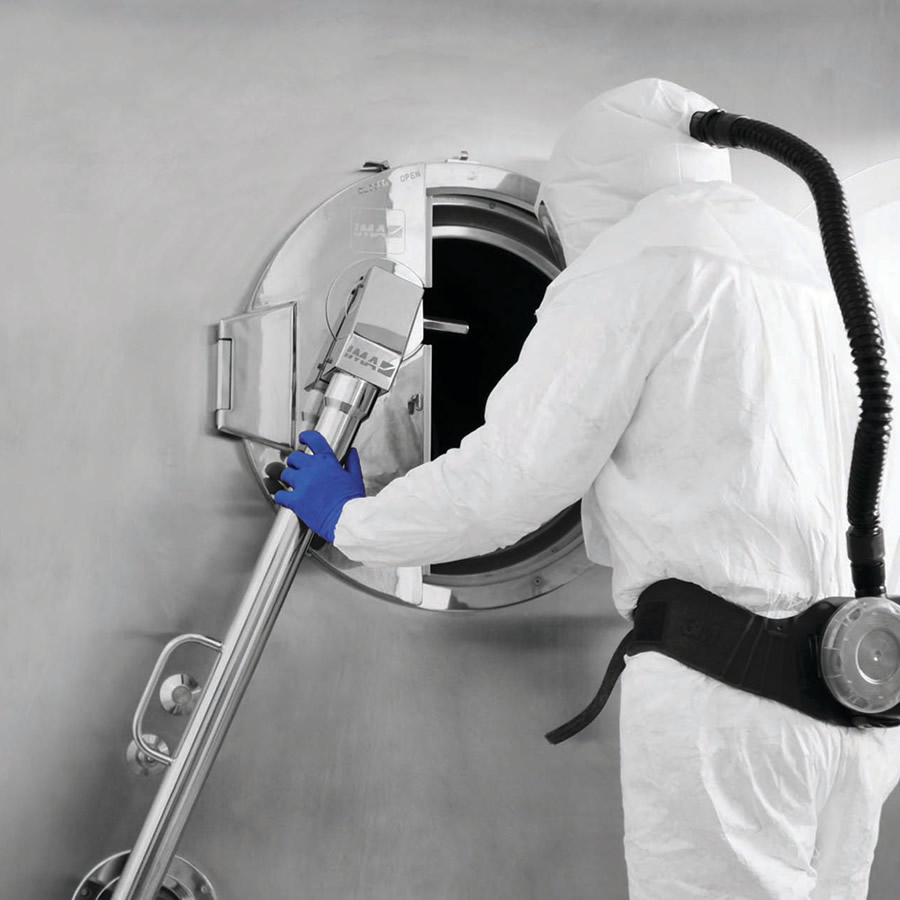 At Urufarma, women account for 50% of the staff, creating an interesting gender balance.
Occupational safety and health
Occupational safety and health are among the company's basic principles. Urufarma encourages the participation and interaction of all its sectors in order to reach joint solutions.
Occupational health is crucial for Urufarma. For this reason, the company has a team of health professionals including an Occupational Physician and an Endocrinologist, who work jointly with the Medical Department doing periodical examinations that take into account the characteristics of each employee and his particular job. These practices go beyond the mere compliance with legal requirements; they make Urufarma an exception among pharmaceutical companies.
Urufarma also implements a continuing training program on safety and health-related issues directed by specialists in different areas.
Urufarma encourages a safe environment in which the use of protection items, once again, goes beyond the requirements of safety regulations.
Rooted and permanent staff
Urufarma is a company with a healthy balance of senior employees and new recruits. Employees average 10 years in the company, and 25% of our staff members have been working at Urufarma for more than 15 years. This stability has led to a solid work team.
Urufarma is a company with a solid team manufacturing quality products on a daily basis.

Teamwork, a professional staff and the steady coordination of the different areas guarantee the levels of excellence that consumers demand.
Age distribution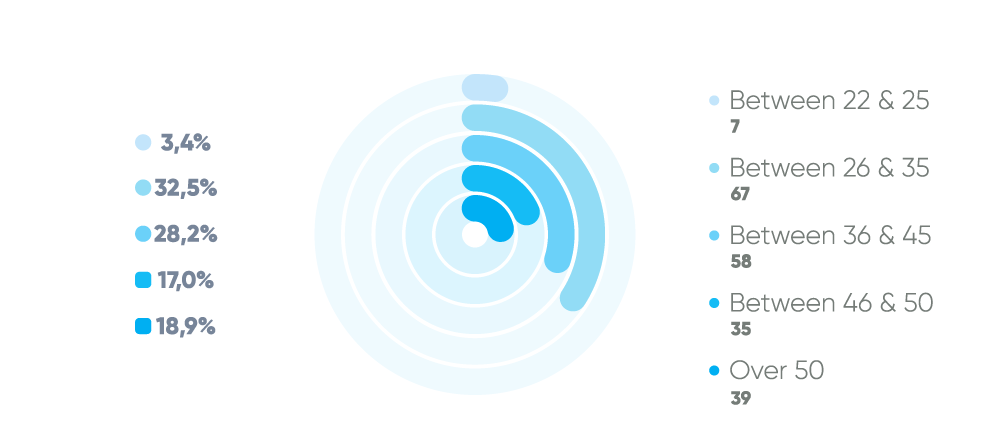 Seniority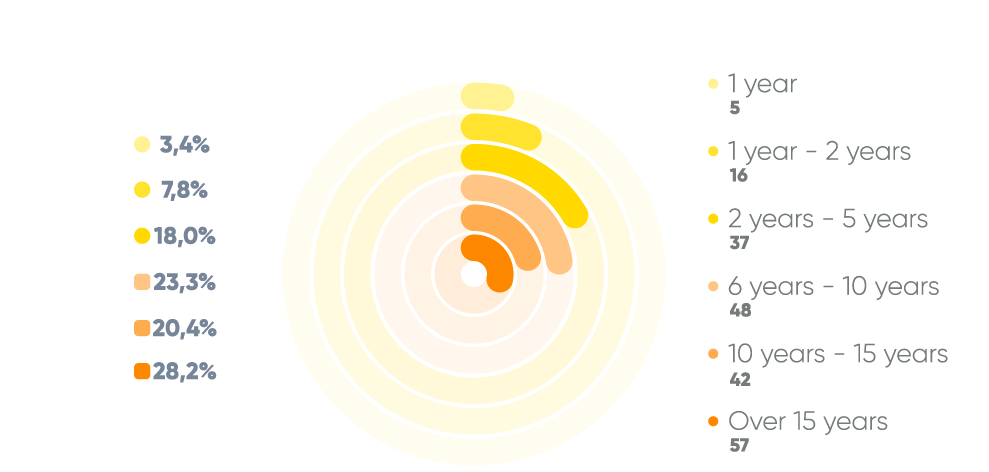 Gender distribution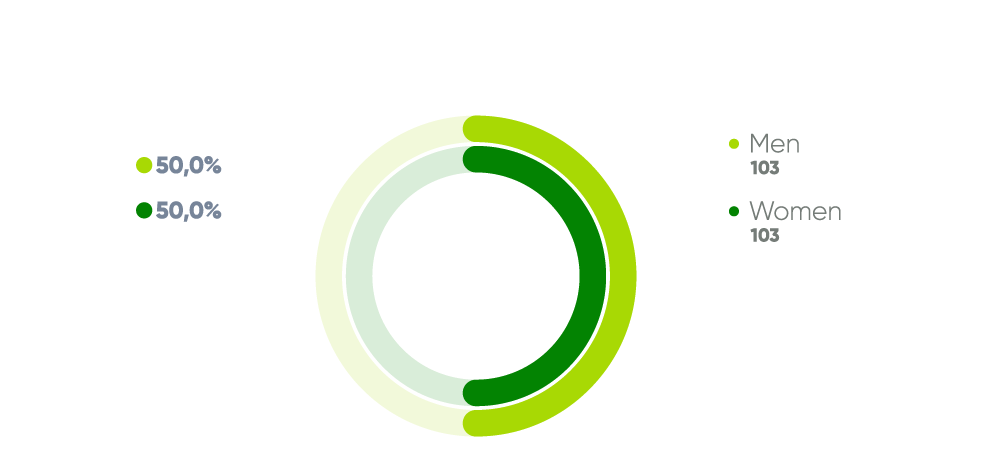 Commitment, involvement, experience and continuous improvement are the foundations of Urufarma's leadership.